CESK Data release notes 2021
A well-structured and comprehensive database needs to be improved and updated frequently. When maintaining CESK Database, we are driven by the questions from our clients and demands of the market. That's how we make sure that the new version of CESK meets the needs of the market even better.
For the past 3 years, we have listened to our clients and this resulted in our CESK 2021 release which can be used now by current users.
The 2021 release of CESK Data has some very important additions and improvements consisting of two aspects. On the one hand, technologies are continually developing. Therefore we need to constantly improve the existing components of the database. On the other hand, we need to support new markets, which requires new additions to the database. That is why this release consists of both expansions and extensions, so it covers many different areas and industries.
Mining equipment supply cost models
To support the mining industry in their conceptual and detailed estimating, we developed additional equipment unit-rates cost models with TIC factors for the following equipment with standards and choices from the mining industry:
Feeders, crushers, and conveyors
Compressors, pumps, and motors
Grinders and mills
Hydro cyclones and separators
Strengthening the process equipment cost models: composites and objects
To strengthen the process equipment cost models, we have expanded the list of equipment objects. These are cost models that calculate the entire multidisciplinary cost. We added 55 new objects and 25 new composites to the process equipment to support your early stage estimates better:
Flare and vent stacks, fired heaters
Conveyors, crushers, grinders, screens
Agitators, centrifuges, turbines
Blenders, boilers, crystallizers, dust collectors, floatation cells, refrigeration units
Cooling towers, filters, mixers, reactors, separators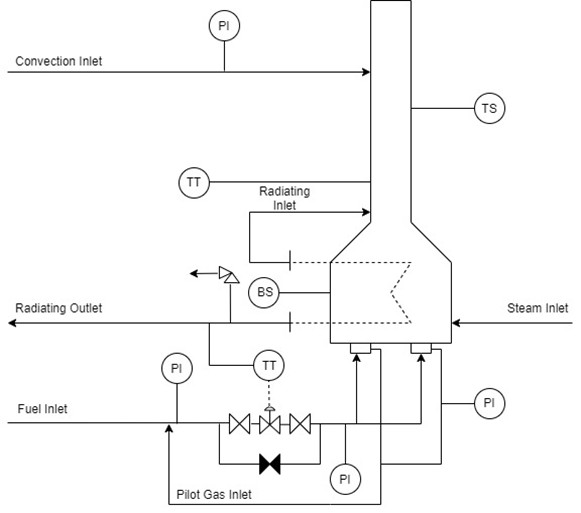 An equipment object cost model for a fired heater (equipment + other discipline costs)
Added a cost model for a building
Based on the high demand from our clients, we also developed a special cost model for estimating the costs of a building. With this, you are able to estimate the costs of a building with a concrete steel or process structure cost model.
Expanding piping components
As piping is usually a significant element in any project, we expanded the piping components in the CESK database. We added a cost model that covers large pipe diameters: from 48 up to 216 inches and special materials to support high-temperature applications:
SS316Ti
SS321,
ALLOY 904
16Mo3
P11/P12 and their DIN equivalents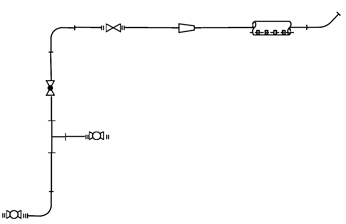 A pipe composite cost model containing pipes and several pipe fittings
Additional rest of plant cost model
To better estimate costs for site facilities, such as electrical infrastructure, roads, site development costs, and Outside Battery Limits (OSBL) plant costs, we developed a dedicated cost model.
Electrical components
To better support estimates that contain electrical components, we added many new items:
Electrical substation components for the primary, secondary installations, Primary and secondary cables, other supporting elements. – Supply and install costs
Transmission line structures composite components – Supply and install costs
HV Switchgear and transformers – Supply and install costs
Horizontal directional drilling for HV/MV cables – Supply, install, rental costs
LED lights including lighting panels and transformers – Supply and install cost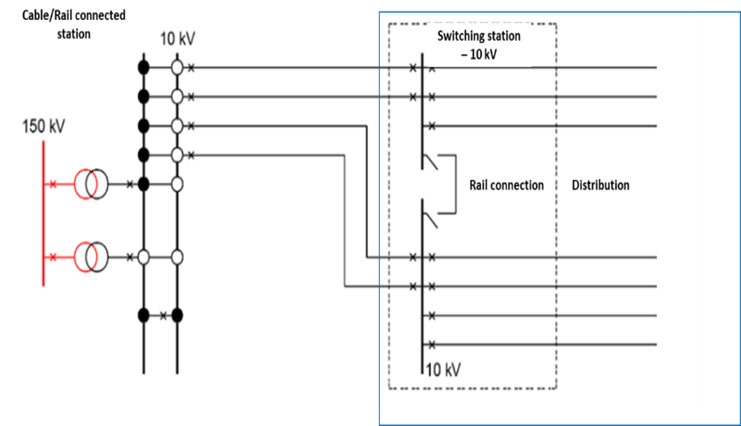 A one-line diagram representation of an electrical substation
Improvements of the existing data components
Besides adding new items and cost models to the database, we try to have updated the existing data components as well. Some improvements CESK 2021 brings:
Objects piping material: Object piping material can be set to be auto-calculated based on the material of construction of the equipment. This can be set in the project variables of the estimate template
Custom fields: 40+ Custom fields have been removed from the knowledgebase to improve the performance of CESK
TIC Factor Mining: TIC factor template has been extended with the mining industry. This can be set in the document properties of the estimate template
Compressor cost model calculations: Duty calculation has been updated in the compressor cost models
Crane cost model: Dead weights added to improve crane selection cost model
Lastly, CESK 2021 is released with additional items such as templates (including labour rates and breakdown structures), factor tables, currency rate list, import scripts for equipment models (3 packages: unit-rates, composites, and objects) and Excel templates for equipment import scripts (3 templates: unit-rates, composites, and objects).
Do you have questions regarding the CESK release 2021, or do you want to know more about CESK? Please feel free to contact us.