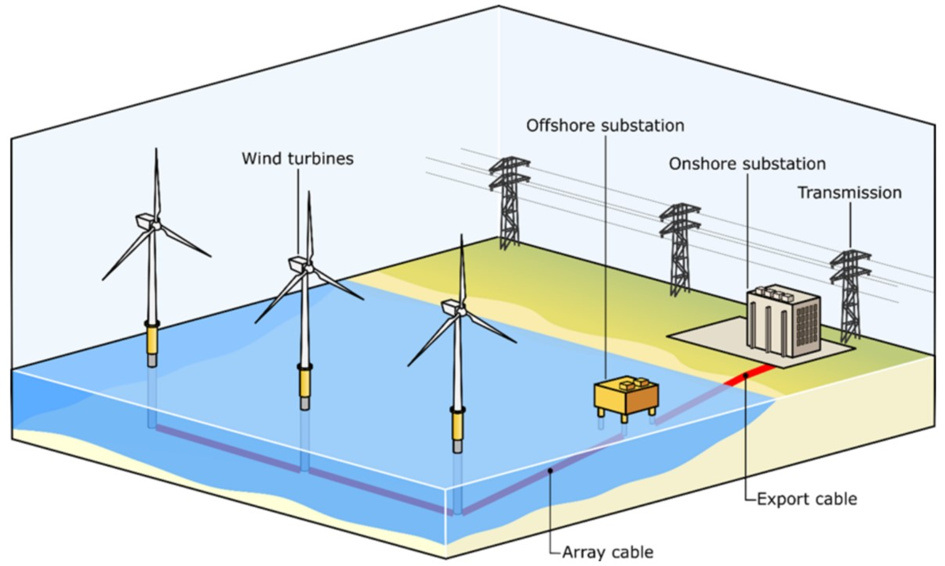 CESK Offshore Wind
Used for estimating costs for all components in your offshore wind farm projects.
As the demand for more sustainable renewable energy solutions has increased significantly in the beginning of the 21st century, so has the number of installations of offshore wind farms.
The need to reduce uncertainties and achieve accurate cost estimates that match the level of project maturity in this field is prominent like never before.
As a result, multiple developments have been taking place within the industry, including the demands to:
Create new turbine specifications for larger diameters
Adapt to more challenging physical locations (such as deepwaters)
Upgrade the capacity and the lifting heights of ships
Improve simulation capabilities (production estimating)
To tackle these new-emerging demands, CESK Offshore Wind offers an all-inclusive cost-estimating solution which covers all aspects of an offshore wind farm: from wind turbines to cables and substations.
Whether you are interested in a high-level estimate (and thus, an object-level measurement) or a detailed estimate (a unit rate measurement), CESK Offshore Wind adapts to the needs of your project depending on the information available on the stage of your project.
The database achieves the most accurate cost estimations by using capacity factored models for concept screening, and parametric cost models for feasibility.
CESK Offshore Wind dataset integrates effortlessly with Cleopatra Enterprise, the project cost management software.
Additional Information
Choose from the tabs below to view additional information about the CESK Offshore Wind dataset
Contents
Nacelle
Specifications:
Power density: 1.71 kW/m2 – 4 kW/m2
RPM: 10.5 – 35
Generator (in the nacelle)
Specifications:
Frequency: 50/60
Voltage: 66 – 3300 V
Monopile
Typical values:
Weight: 200-1600 t
Length: 20-120 m
Jacket
Typical values:
Weight: 400-2000 t
Length: 30-95 m
Gravity Based Structure
Typical weight: 1800-5000 t
Semi-Submersible
Typical weight: 2750-3500 t
Spar-Floater
Typical weight: 10000 t
Typical values:
Nominal voltage: 12-66 kV
Conductor cross section: 95-800 mm2
Typical values:
Nominal voltage = 220 kV
Conductor cross section: 70-2000 mm2
HVAC collector substation
Typical values:
Weight of foundation: 400-5600 t
Weight of topside: between 630-6700 t
Jacket
Typical weight: 8900-17000 t
Typical values for an onshore substation:
Incoming cable lines: between 33 and 320 kV
Typical values for installation parameters:
Average speed crane vessel: 7.4 knots
Average speed SSCV/DCV: 6.6 knots
Installation days for topside of substation: 3
Installation days for substation foundation: 2 ¼
Array cables lay-rate: 0.3 km/day
Export cable lay-rate: 0.7 km/day
If you want to know more about the CESK Offshore Wind dataset, please feel free to contact us.