Date
Wednesday, 28 September 2022
Time
09:00 AM (CDT)
16:00 PM (CEST)
Duration
45 minutes – Online
Expert Dialog
Keeping a Cost Database up-to-date in a Volatile Market
How can cost data help you achieve your project and business goals? How can you efficiently keep your cost database up-to-date? What are the impacts of today's volatile market on maintaining the cost data?
Join this Expert Dialog as we discuss the significance of keeping a cost database up-to-date. You will discover the how to's and the prominent sources for maintaining CESK database especially considering today's volatile market. We will also mention how the increasing coverage in additional industries and regions plays a role in managing a comprehensive cost database.
Moreover, we will identify ways to ensure the accuracy and reliability of your in-house cost database. Lastly, we will uncover the recent developments in CESK Data and the upcoming enhancements on the horizon.
During this Expert Dialog, we'll cover:
The means to keep a cost database up-to-date
The impact of today's volatile prices on the maintenance of the cost data
The accuracy and reliability of the CESK Data, and tips to keep your in-house data relevant
Increasing coverage to additional industries & regions
An inside look at the CESK database and its latest data enhancements
Q&A with the CESK Data and Cleopatra Enterprise experts
This webinar is over. If you are interested in joining our next webinar, subscribe to our Newsletter and stay updated with upcoming webinars & events!
Featured Speakers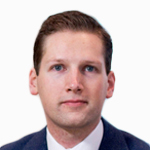 Stefan Bakker
Senior Vice President Business for Cleopatra Enterprise
Stefan holds a Bachelor's and Master's degree in Business Economics and has been in business with major industrial companies for more than 10 years. During that time, Stefan has built up an international network in various industries such as oil & gas, infrastructure, power, offshore, chemicals, pharmaceutical, and shipbuilding.
Next to serving clients in the US, Stefan leads the company's business development initiatives globally. Furthermore, he is a regular speaker at industry events, presenting on the need for an integrated project controls approach to improve the project performance of organizations.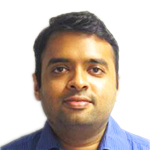 Bharadwaj Rangarajan
Cost Consultant/Team Lead for CESK DATA
Bharadwaj Rangarajan is the Senior Cost Data Consultant for CESK Data. With more than 10 years of professional experience, Bhara has played a key role in successfully advising and training major clients across North America and Europe on how to add value to their projects using data. Furthermore, he has led the development projects of cost engineering business processes in industries such as oil & gas, bulk, and specialty chemicals, pharmaceutical, offshore dredging, and nuclear.
Bhara is a Certified Cost Engineer (CCE), and he holds a Bachelor's and Master's degrees in Mechanical Engineering.